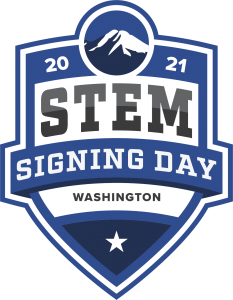 From nursing and computer science to human centered design and aerospace engineering, high school students in Washington are excited to pursue degrees in Science, Technology, Engineering, and Math (STEM) fields this fall. On April 29, 46 high school seniors across the state were recognized for their accomplishments at the 2021 STEM Signing Day virtual event, presented by Boeing.
All of the students plan to pursue STEM education at a two- or four-year college or university or technical program. They will attend a variety of post-high school institutions to study an array of innovative subjects. Check out some of their unique stories about the inspiration behind their STEM goals and what excites them about the future of STEM!
Teachers, classes, & family inspire students to pursue STEM
"Who am I? What can I become? How do I get there?" Washington students begin exploring these questions in middle school using the High School and Beyond Plan. Once students begin thinking about and identifying their interests, they can create a plan – with the help of their counselors, teachers, and families – with clear steps to achieve their education and career dreams.
"I was inspired to pursue a career in STEM when I realized I had a love for math and science," says Samira Shirazy, a senior at Henry M. Jackson High School in Mill Creek. "Since then, I have taken challenging courses to help me prepare for the STEM field." Samira will study human centered design and engineering this fall at the University of Washington.
Many STEM Signing Day honorees credited their teachers with making STEM subjects fun and challenging, as well as supporting their career goals.
"Seeing their passion and love for the subjects is what made me fall in love with science and helping others," says Natalie Martinson, a senior at Port Angeles High School who intends to pursue a degree in psychology at Harvard University, University of Arizona, or University of Puget Sound.
Classes and school activities also sparked students' interests. "In the eighth grade I took a robotics and engineering class that encouraged students to take on real projects to help those around them," says Granite Falls High School senior Samantha Brown, who will study mechanical engineering at University of Washington Bothell. "I fell in love with the class and my ability to use STEM to innovate and help others."
"From the moment I held a human brain in my hands for the first time—a beaming ten-year-old in an oversized pair of lab goggles and rubber gloves—I knew I wanted to study neuroscience," says Mead Senior High School senior Jillian Holbrook, who will study neurobiology and neurosciences at Harvard College. "I am so excited to be applying interdisciplinary problem solving and critical thinking to serve others and effectuate impact in the field of STEM."
Another student, Central Valley High School (Spokane Valley) senior Amy Bosch, says her first time using a microscope in middle school led her to fall in love with the idea of pursuing a rewarding STEM career. Bosch now plans to study biology at University of Washington, University of Oregon, or Johns Hopkins.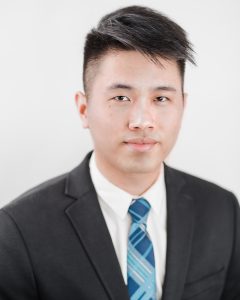 Honorees described how key life experiences shaped their STEM goals. Through visiting science museums, Union High School senior Pu-Kai "Phil" Tseng explored science concepts and participated in hands-on activities, which contributed to his interest in a STEM career. Phil will study physiology and medical sciences at the University of Arizona.
The Young Executives of Color program at the University of Washington inspired Mount Tahoma High School senior Exodus Suapilimai to pursue a STEM career. He describes "being able to come together as students of color and learning about accounting and finance and using skills I learned in math to analyze data in business where people of color don't get the most exposure or representation."
Miki Malone's experiences with hospital stays as a child led her to pursue a healthcare career. "I want to help those around me grow stronger and get better because I understand the importance of patient advocating, kindness, and validation," says Miki, a Battle Ground High School senior who will study biology at Washington State University.
Family members played a critical role in influencing many students' aspirations. Juanita High School senior and future biology student Adia Pinski was inspired by her pharmacist mother, who encouraged her to compete in a Pharmacy Science event. Curtis Senior High School senior Dorothy Mwita was motivated to become an aerospace engineer by her father.
"I've always had a love for science, especially the science of outer space," says Dorothy, who is considering attending Massachusetts Institute of Technology, University of Washington, or Caltech. "My father is a mechanic and watching him fix cars inspired me to want to fix such things as well."
Students excited to make an impact, explore opportunities, solve challenging problems
STEM skills are in-demand by employers in Washington state and beyond. According to Washington STEM, 6 out of 10 entry-level, family-wage job openings in Washington state in 2030 (about 135,000 jobs) will be in a STEM discipline. STEM Signing Day honorees shared their enthusiasm for the variety of opportunities that will open to them because of their education.
"I am excited about computing software technology that is essential for everything from modeling viruses to building fuel-efficient airplanes," says Ziming Lin, an Anacortes High School senior who will pursue computer science at Skagit Valley College.
"I am excited about how the field of STEM is changing and expanding, and am ready to be a part of that growth," says Tahoma High School senior Kendall Lyons, who will study biomedical engineering at Washington State University.
"I know in the coming years technology will increase quite a bit and I can't wait to be a part of that journey of discovery and advancement," says Luke Hongel, a Columbia River High School senior who plans to study mechanical engineering at Oregon Institute of Technology, Washington State University, or Montana State University.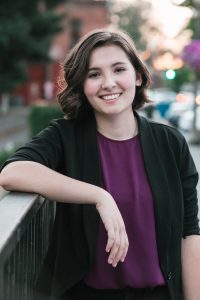 Students like Sumner High School senior Conner Poore are excited to pursue their dreams of studying and working in aviation. "Being able to fly and work with planes makes me so excited," says Conner, who will study business and aviation at Montana State University. "I can't wait to fly people around the world!"
Honorees are also excited to use their skills to solve major problems facing our world.
"I'm most excited to be able to work at the forefront of our society in industries that are rapidly growing and changing, where I'll be able to change the world in my own way through innovation, all while doing work that might make a difference in the lives of those around me," says Margaret He, Inglemoor High School senior and future computer science student at the University of Washington.
Kelsey Borland, a senior at Monroe High School who will study environmental conservation, is looking forward to "exploring new ways of protecting our planet and conserving wildlife" to create a better tomorrow.
Congratulations to these incredible students! Learn more about STEM Signing Day here.