Planning your path through high school and to the career path of your choice is exciting! There are a lot of options out there, and it's fun to learn and discover more about the things that inspire you. The road may seem long, but don't worry—we've got tools and resources to help guide you on the path to success in life after school.
Student Voices: Videos
Check out this collection of local student videos and other stories about how students like you are getting ready for education and training after high school.
Watch More Videos
Recently Added Resources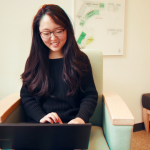 College is an Opportunity
The word "college" means different things to different people. For some, college...
View Resource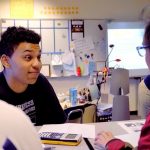 Confidence, team work, critical thinking. A group of seniors at Mariner High...
View Resource
Plan Your Path
Our informative fact sheets and videos will help you make the most out of your education. You can use them on your own, or to help guide conversations with your family, teachers, and counselors.
More Resources to Plan Your Path
Recently Added Resources
2018-19 School Poster: Discover Your Path with Science and Math
Washington will have more than 700,000 job openings by 2021. Of these...
View Resource
How Smarter Balanced scores help you be career and college ready
From 8th grade to graduation, students can refer to the roadmap in...
View Resource
Students earn nearly $1 million more
over the course of their lifetime if they complete a credential after high school.
700,000 job openings
will be available in Washington state by 2021. A majority of them will require education or training after high school.
The High School and Beyond Plan
is a graduation requirement and is designed to help you plan an intentional path through high school. Talk with your guidance counselor and family about your plan.