By Summer Pease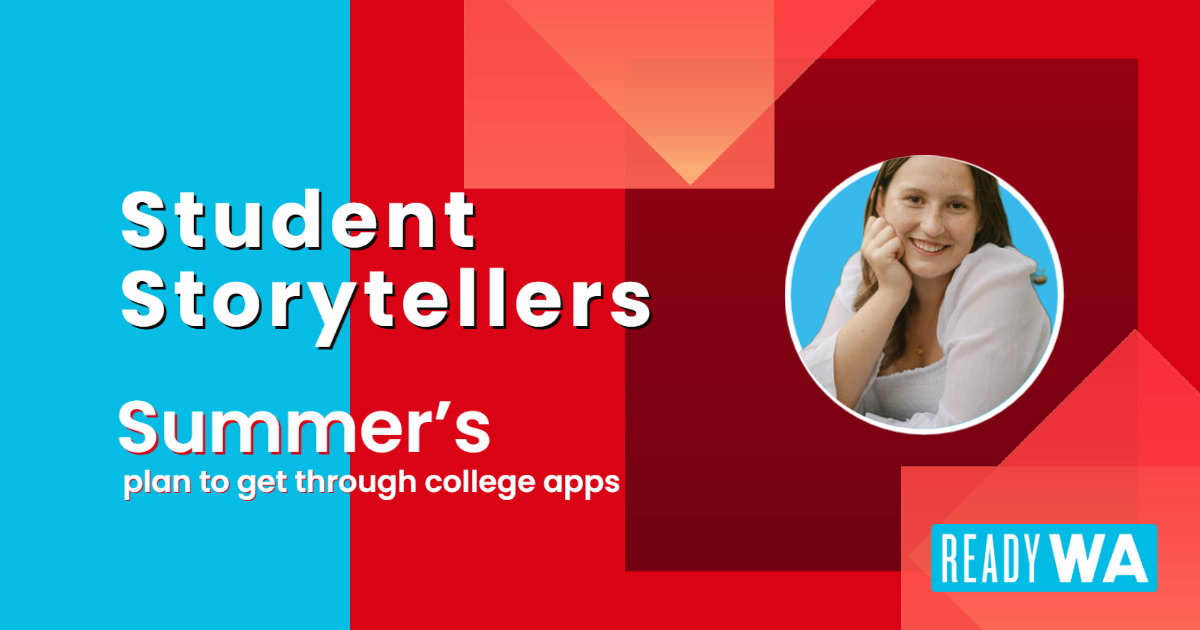 Imagine working hard for twelve years, and then it all comes down to one application. No one warns you how hard it is to condense your entire academic and extracurricular life into one, four-page document. Or the demands of spending hours writing essays, making spreadsheets of extracurricular activities, and requesting and reminding teachers to write letters of recommendation.
I had no idea how time-consuming college applications are. Senior year is busy with wrapping up classes and trying to enjoy the final year of high school. Starting my college applications was a rude awakening. I had no idea how they worked, what the Common App was, or what to write about in my essays. I also didn't have anyone older than me to talk to, and figuring it out on my own was rough. I am also a Running Start student, so I have earned many college credits during high school, and I am set on going out of state for college, which requires extra care to ensure credits transfer. So while I was working on my applications I wrote a list of what I wish I knew. I am sharing this list here with the hope that other students can benefit from what I learned and have an easier time with the application process.
Make a Spreadsheet. I originally started my spreadsheet in my sophomore year by creating a list of all of my extracurriculars. I wanted to make sure I remembered everything I did. When I started my college applications my senior year, the spreadsheet grew to what it is today.
"I want this process to be easier for other students, so you can access my spreadsheet template here."
The first page included all of the schools I was applying to. In the spreadsheet, I included: the application deadline, major/ minors of interest, how many supplementation essays it required, and how many letters of recommendation were allowed.
The second page of the spreadsheet focused on my extracurricular activities. I listed them in order of importance with my leadership positions first. On my extracurriculars page, I listed the name of the organization, my position title, how many years I had been involved, and how many hours I devoted to it per week. The last column included a short, 20-word description of what the activity was, what I did in my leadership position, and any other details. The final page of my spreadsheet tracked scholarship information, including the amount, deadlines, and application requirements. I really put time into updating my spreadsheet. When the Common App opened, I sat down and put in all the information. On the days I was working on any part of my application I kept the spreadsheet open. Another tip is to bookmark the tab to access it more easily. I am proud of the spreadsheet I created and all the research and time I put into it. I want this process to be easier for other students, so you can access my spreadsheet template here.
Have a theme. College applications should have a theme, from the personal statement to listing extracurricular activities. It makes the entire application more fluid, and it helps admissions counselors remember your application. Your theme doesn't need to be big, and it should be sincere. I developed my theme by thinking of patterns and passions in my life. For my application, my theme was servant leadership. As I wrote, I used my theme as a unifying guide. For example, in one essay I wrote about a mentor and how they taught me about servant leadership, and how I use it in everyday life.
Start talking with teachers early about letters of recommendation. For many schools, letters of recommendation have a lot of weight. Every school also has a different number of letters that applicants can submit. For every school I applied to I had to have one counselor recommendation, and one core class teacher recommendation (math, science, history, English, foreign language). Others allowed up to three other recommendations. These, depending on the school, can be coaches, elective teachers, support staff, family friends, and administrators.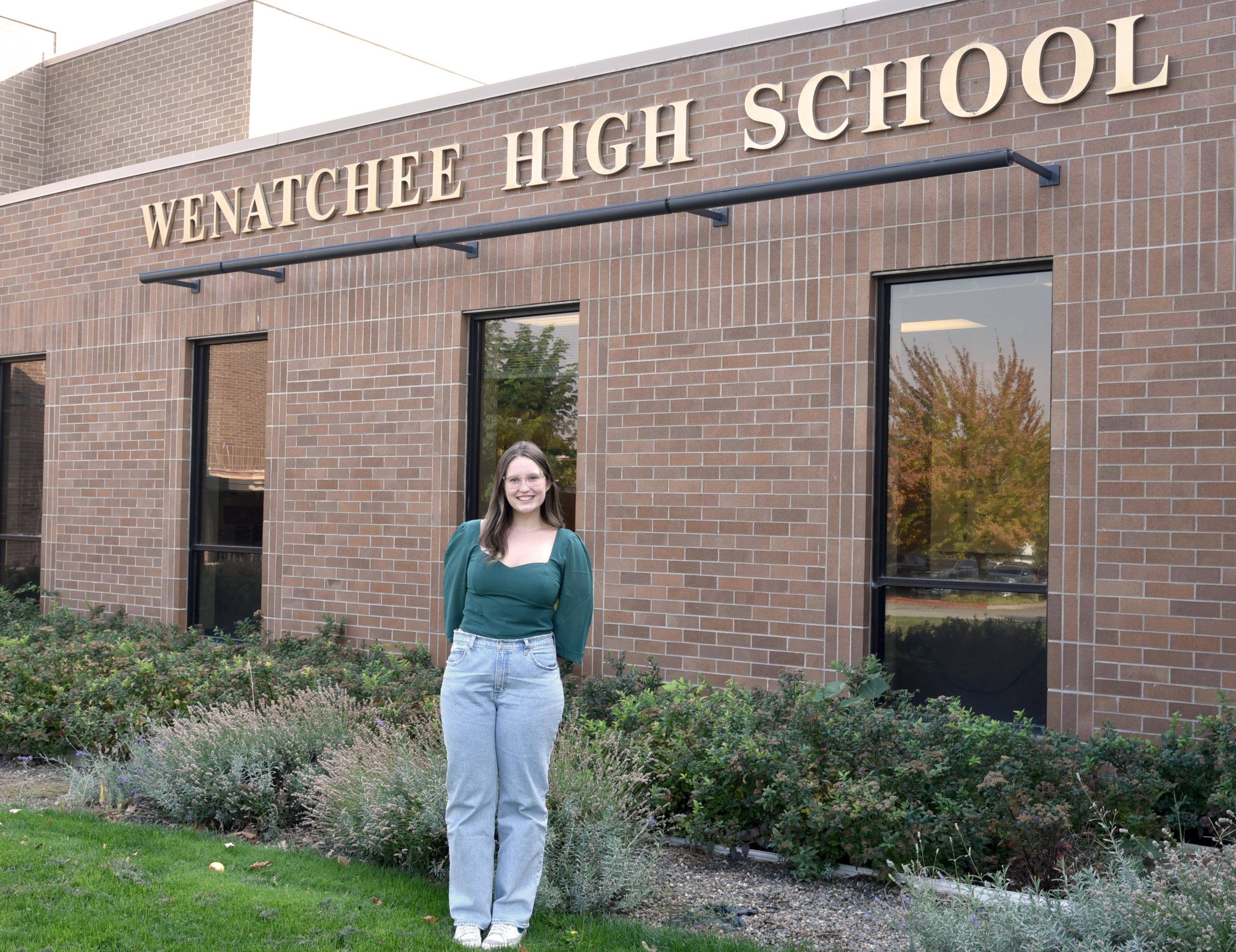 While you build your college list, check the application page to see how many are required and allowed. Once you have your final college list, think about teachers, coaches, administrators, or other people you have a connection with. Think about the letter they would write. Is it positive? Would it help your application? What kind of teacher are they? ALWAYS ask in person, and thank them for their time beforehand. If you are asking an English teacher for a letter of recommendation, you might also ask them to review your essays. Bonus tip: Consider a page in your spreadsheet with recommendation requests: who you asked, when you need the letters, and if the teacher has written it yet.
Thank the people who helped you. After I got my admissions decisions back and decided on a school, I hand-wrote cards for everyone who helped me: everyone who wrote me a letter of recommendation, read over my essays, and the teacher I sat with when I submitted my application. It doesn't need to be anything special, but it is so important to thank these supportive people. I told them about the college I decided to attend, and how I could not have done it without their help and support.
For Running Start Students. If you can get your AA, a degree will transfer to almost every public school across America. All the colleges I applied to, I applied as a freshman. I wanted to live in a dorm and still experience my freshman year. And getting my degree to transfer is as simple as sending my school of choice a copy of my official transcript. Read more about my Running Start experience in my previous blog post.
Lastly, remember to take time for yourself, and take the time to enjoy your senior year. It is a major accomplishment, and you deserve to celebrate!