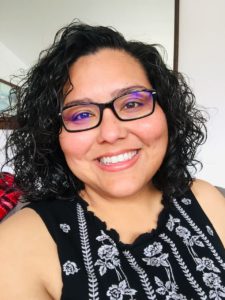 Swan Eaton, a 7th grade math teacher at McLoughlin Middle School in Pasco, has a message for other educators: Now is the time to prepare and plan for distance learning. Below, Swan shares how digital citizenship helped her classroom transition to learning at home this spring.
What is your current state of educational readiness?  I believe this question should be considered. Education pre-COVID—traditional schooling—mainly consisted of teaching standards via district-approved curriculum to prepare students for their following grade level and end-of-the-year state exams. High school students received additional support in career and college, the closer they approached graduation.
There is only one truth that everyone needs to acknowledge firmly: school will never fully return to traditional education.  Those who hold on to this sentiment could be jeopardizing their future readiness. The pandemic forced us into the sink-or-swim model.  Educators devised the best teaching practices for distance learning. Many students coped with unfamiliar online programs or limited technology; families persevered with managing home schedules; schools conquered essential needs to ensure students didn't go hungry and were safe.  Through these experiences, we have heard of challenges and successes.
Many students had difficulty with traditional school yet excelled during distance learning. However, some students exhibited stress with internet connectivity and navigating distance learning requirements.  Everyone's focus has altered their state of readiness, especially with the unknowns of school reopening in the fall.
Benjamin Franklin once said, "By failing to prepare, you are preparing to fail." As educators, this is a strong point for many of us.  Distance learning pushed many to accept the use of technology as a primary tool for class instruction.  During quarantine, my students completed their assigned work.  To my surprise, over 80% continued to complete online class assignments.  I teach in Pasco at McLoughlin Middle School and have culturally diverse classes.  I attribute this positive experience to being prepared.
As a teacher, I integrate technology and start the school year with lessons in digital citizenship.  I focus on these skills because 21st-century students will inevitably use it in postsecondary education, their careers, and in their personal daily lives.  Soon it became more comfortable to use these new skills to differentiate instruction, implement specialized learning, and meet my students at their level.
This educational readiness truly made teaching during quarantine less hectic.  My students were already well-practiced in using technology.  Pre-COVID, I used Microsoft Teams and emails as my daily communication. One Note housed our notes, assignments, and video resources.  However, the usage of Zoom was new.  Regardless of preliminary adjustments due to students' scheduling, we endured and succeeded because of our preparedness with digital citizenship.
Now is the time to reflect on your state of readiness and begin to devise a plan to be prepared despite our unknown fall start.  While reflecting, ask yourself what technology tools you will want to become proficient in that will advance students' academic and future lives beyond their K-12 experience. This non-traditional summer maybe a good time to decompress, but it also an excellent opportunity to prepare.  Don't be caught in a state of unreadiness. Quarantine taught us that the integration of new technology is complex and can be challenging.  It's important to remember that not being prepared could equate to preparing to fail in our teaching practices this fall.