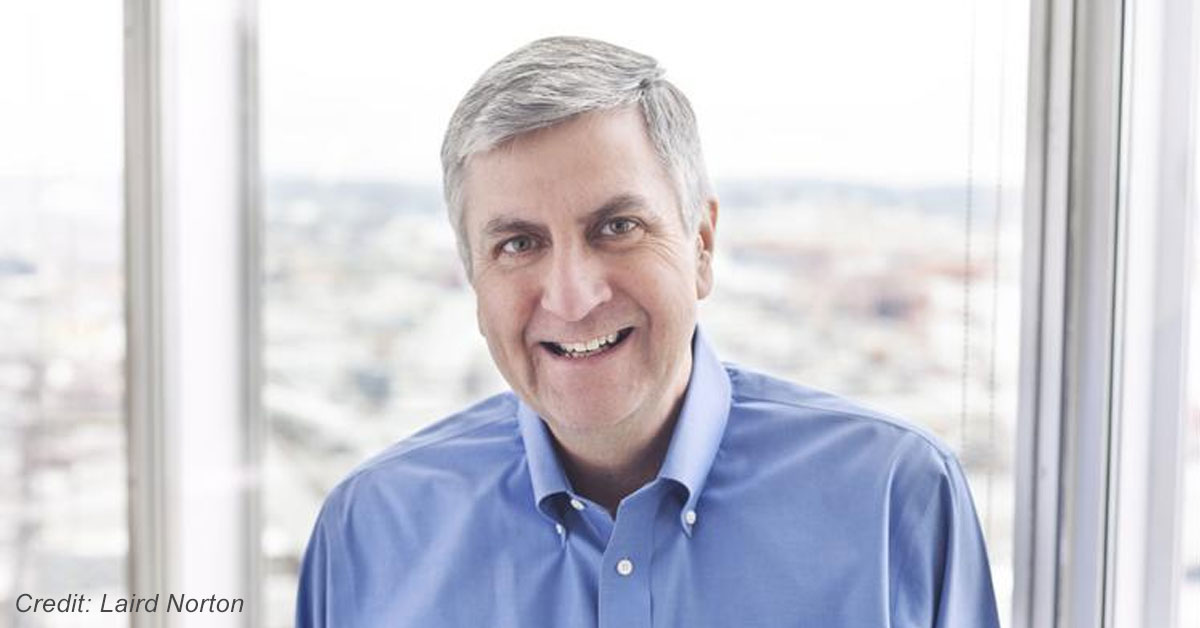 Spending time getting to know the staff and students at Lakeridge Elementary in Renton has given Seattle business leader Jeff Vincent a refreshed perspective about the complexities of high-quality education.
"To see it in person is important," Vincent said. "I wanted to get into the classroom and understand what it looks like."
Vincent, CEO and President of Laird Norton Company, has long been involved in education policy discussions in Washington state. He serves on the education committee of the Washington Roundtable and as the board chair for Partnership for Learning (the co-lead organization of Ready Washington and the education foundation of the Roundtable). In 2016, the Roundtable and Partnership for Learning committed to the goal of having 70 percent of Washington students earning a post-high school credential by the class of 2030.
About a year ago, Vincent visited Lakeridge to deepen his understanding of the opportunities and challenges within a school. Vincent was immediately impressed by Principal Holly Thompson. "She is trying to meet the needs of all of the students at Lakeridge and doing it in a culturally sensitive way, and developing a teacher population that can do that, too," he said.
After his initial visit to the school, Vincent asked Thompson how he could support the school with his time and a donation. Thompson's response was to develop a plan for family outreach and engagement. About 36 percent of the school's students are in the process of learning English, and Thompson saw an opportunity to create more culturally relevant ways to involve parents in their students' education.
As a result, the school has developed learning academies for parents at each grade level. The fifth-grade academy, for example, was focused this year on math. At this spring's Kinder Countdown, families received age-appropriate books. Food, childcare, and interpretation services were provided to encourage parent participation. Attendance at this year's kindergarten event was up from 10 families last year to 37 families this year, Vincent said.
"Every parent wants what's best for their child. However, we need to meet parents where they are through language- and culturally-appropriate engagement," Vincent said.
He encouraged other business leaders to get involved in a local school to better comprehend what actions need to be taken to meet the 70% post-high school credential goal. "We have to understand that we have to get all boats rising again. We can only accomplish this through a more dynamic education system.  If we fail to meet this challenge, we are going to be faced with a working population that's not as skilled as we need it to be. We really need to make sure that we're giving all Washington students a chance at success.
"Get out and get involved," Vincent said. "You will become a more impactful advocate for education reform."
The CEO Network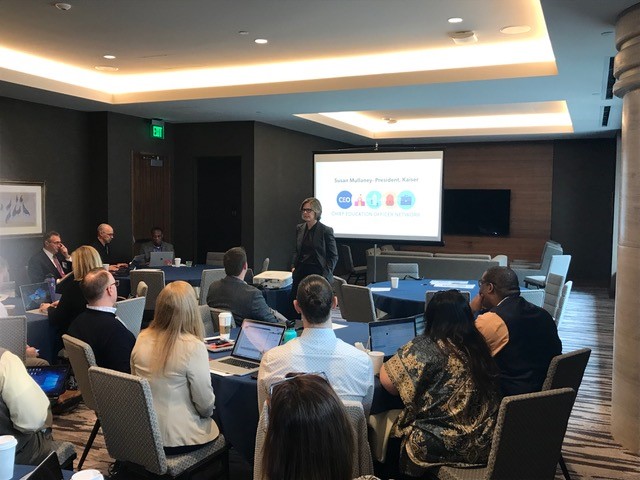 Other members of the Roundtable are getting engaged with school principals through an effort called the Chief Education Officer Network, which is a partnership between the Roundtable, the Association of Washington School Principals, and Challenge Seattle. It's a two-year program that provides professional and leadership development for a cohort of high school principals from across Washington state. The CEO Network brings principals together for a series of two-day workshops and offers access to online curriculum developed by AWSP. It also individually matches each of the principals with a senior executive from Washington's private sector for one-on-one discussions and support. Learn more in the Seattle Times.