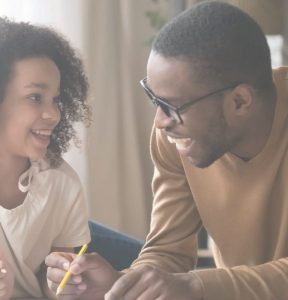 As parents and caregivers continue to take on at-home education during the COVID-19 pandemic, new K-5 Family Guides in English and Spanish can help make the job a little easier in math and literacy. The guides provide resources for families, caregivers, and friends to understand more about what students are learning in each grade in literacy and math – the building blocks for school success. The guides also include everyday learning activities, tips for talking with teachers, a glossary of education words, and online tools and resources.
National organization Seek Common Ground worked with mathematics and English Language Arts experts at Student Achievement Partners to create the guides. Parents, educators, and organizations that support families and parents – including Washington families – provided feedback. Ready Washington helped facilitate these conversations with parents across the state.
We encourage you to share these guides with others, including schools, districts, teachers, and parent and family organizations. The Family Guides are also fully customizable by teachers, schools, districts, and other organizations that wish to use them in their work. Comments or questions about the Family Guides, as well as requests for the native InDesign file for Family Guide customization, can be sent to familyguides@seekcommonground.org.