Completing a financial aid application – such as the FAFSA or WASFA – opens the door to almost all scholarship and grant opportunities to pay for education after high school. But the complexities of the financial aid system create high barriers to entry for many potential college students. Individualized support can make all the difference in enabling students to fill out the application successfully, say students and parents.
"It was a struggle to learn everything and go through the process," said Letisia Alaniz, who graduated from W.F. West High School in Chehalis in 2017 and is the first in her family to attend college. She credits the TRIO program at Centralia College, where she currently attends, with bringing her in the college door and making sure she got the necessary assistance to complete the FAFSA and the college application.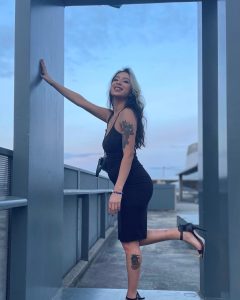 "I made an appointment and they went through the [FAFSA] website with me. They helped me understand what information I needed," said Alaniz, who is pursuing media studies and environmental science and hopes to contribute to a healthier planet. She said friends would describe her as outgoing and always ready for a challenge.
Ethan Olsen graduated from W.F. West in 2021 and also credits individual support with his ability to succeed in his first year at Centralia College. His high school career readiness counselor "helped keep us organized," he said. "I couldn't have done it without her."
Olsen is also a student at Centralia College and working toward bachelor's degree in computer science. He intends to transfer to WSU Vancouver and hopes to further advance technological understanding to make new discoveries.
Chehalis is increasingly known for its Student Achievement Initiative, through which W.F. West and Centralia College partner closely to create a "credential going" culture and provide strong supports for students, particularly first-generation college students and students from low-income backgrounds.
That close collaboration gave Alaniz the boost she needed to start her associate degree. After graduating high school, the TRIO program called her directly to offer support with the transition to college.
"They took the time to help," said Alaniz, who is determined to find a meaningful career and believes "life is what you make of it."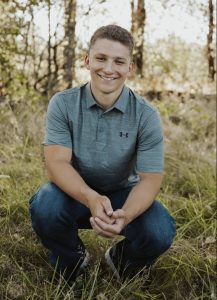 Olsen also noted that support from the college – before he was even an official student there – helped his transition.
A student success counselor from Centralia College visited the high school during study hall, giving Olsen and his classmates a chance to learn more about what it's like to be a college student and to demystify the financial aid and college application processes.
Olsen, who said his friends would describe him as logical and open, continues to work with his student success counselor and his career readiness counselor, who helped him renew his FAFSA application for the coming school year.
The process of working individually with supportive coaches inspired Olsen to become a peer mentor. Now he provides his fellow students with resources, study skill ideas, and other supports. He wishes all students could have access to individualized guidance.
"I think it would be really nice to have more of a personal approach like I did, where people would come from different colleges and talk about them," Olsen said.
'It was a big weight off my shoulders'
Research indicates a large majority of young people intend to complete a post-high school credential. For example, nearly all high school students in the south King County region aspire to attend education beyond high school to attain meaningful, family-wage careers. And Washington employers expect to add 373,000 net new jobs in the coming five years. Most of these jobs – an estimated 70% – will require or be filled by workers with a post-high school credential, such as a degree, apprenticeship, or certificate.
But only 43 percent of Washington's high school graduating class of 2019 is expected to earn a credential after high school by age 26. How to close the gap between students' aspirations and reality?
Another systemic approach to meeting students' goals and needs – the College Success Foundation (CSF) – supported Guadalupe Luna, a senior at Eisenhower High School in Yakima, to complete the FAFSA. Luna said she has always aspired to go to college, and that she first started learning about the process the summer before her senior year from her CSF mentor. When the FAFSA window opened – Oct. 1 of each year – she got it done quickly, in part because she was able to ask questions of her mentor.
"It was a big weight off my shoulders," said Luna, who applied to several universities in Washington and was accepted to each. She has decided to attend the University of Washington, where she was accepted to the Paul G. Allen School of Computer Science.
Getting involved with CSF was outside of Luna's comfort zone because she tends to keep to herself, she said, but she is glad she pushed through the discomfort and encouraged other students to do the same. As the first in her family to attend college, she has broken ground for her three younger siblings.
Surround students with expertise
Individualized support is also critical from the parent perspective. Kathleen Solomon is an educational advocate for Futures NW in Northwest Washington. She is an enrolled member of the Lummi Nation and manages scholarships for the tribe.
"I think there should be a full-time position to help students fill out the FAFSA. It takes time. Having someone sit with students would be so helpful," said Solomon, who filled out the FAFSA herself several years ago when she returned to school.
"I was told to sit in a booth and complete it. No one sat with me and I didn't even know what it was," Solomon said.
Now, Solomon's role is to fill gaps in the education system that prevent students from completing a financial aid application and accessing money for education after high school.
"That's when I feel accomplished – when I hear that a student completed their FAFSA," Solomon said.
She noted that virtual financial aid nights that schools hold in partnership with the Washington Student Achievement Council are effective in helping students get the applications done.
Solomon hopes in-person financial aid application support will be an option again soon. She would like to see designated time during the school day where students could work on financial aid applications and be "surrounded by expertise" to "meet the students where they're at in their comfort zone."
Legislative investment in regional partnerships
During the 2022 state legislative session, lawmakers invested $6 million in creating the Washington Career and College Pathways Innovation Challenge program to support more communities in building local partnerships between K-12 schools, postsecondary institutions, community-based organizations, and employers to provide students the individualized outreach and support needed to enroll in and complete education after high school.