By Ashley DeLatour, Futures Northwest Programs Manager
Apprenticeship programs. When I ask students what they are, they shrug in uncertainty and often say "is it the same as an internship?" For many of the students we support at Futures Northwest (FNW), they are unaware of the existence of apprenticeship programs. They are not alone.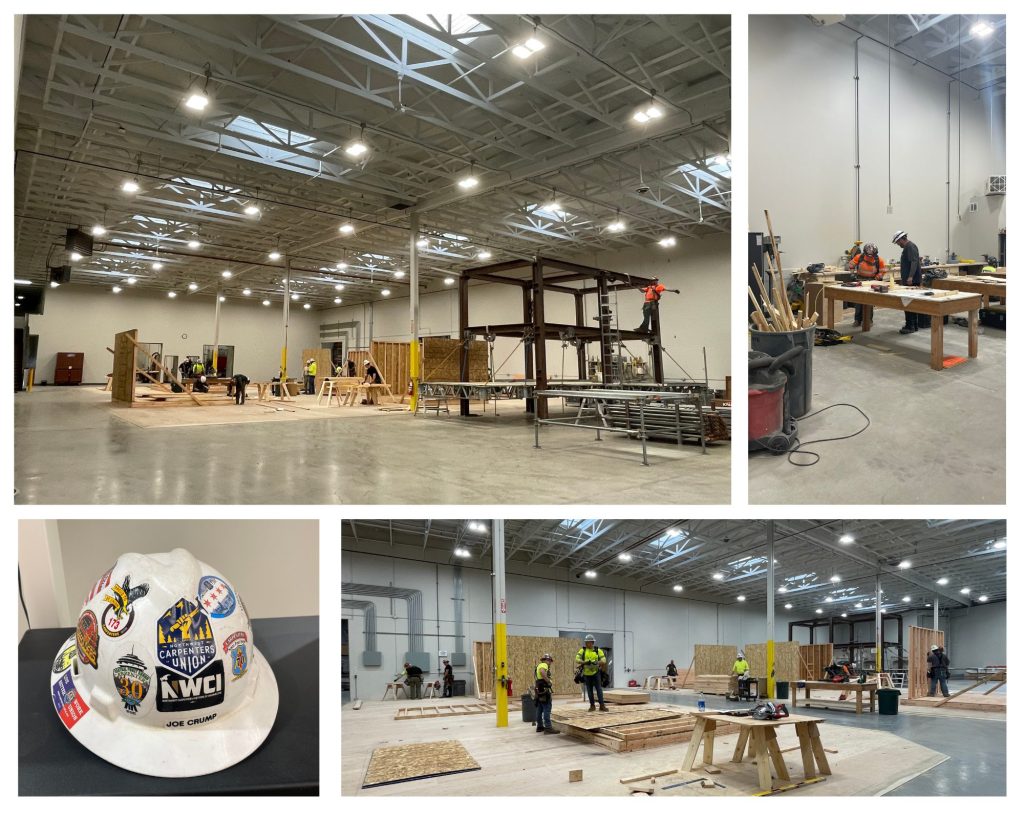 Apprenticeship opportunities remain a lesser-known path after high school, and schools, nonprofits, and businesses are hoping to change that. On our FNW resources platform we share with students that in an apprenticeship, participants learn a skilled trade in the field while earning income during training, often called "earn-while-you-learn." Many students also don't know that most apprenticeship programs are attached to either a certificate or technical degree and can often use their financial aid award (FAFSA or WASFA) toward costs associated with qualified programs. In fact, some Northwest Washington community colleges like Skagit Valley College have partnerships with local apprenticeship programs.
At FNW we are working to increase awareness through our website as well as coordinating and promoting postsecondary exploration opportunities, such as the Learning with Leaders event at the Northwest Carpenters Institute (NWCI).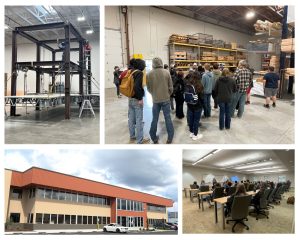 On May 10, NWCI welcomed Burlington Edison, La Conner, Mount Vernon, Options, Sehome, and Squalicum high school students to learn about its apprenticeship programs and tour the facility. To start, NWCI staff shared information about the trades they offer training for and the starting wages for graduates of their program. Students perked up at the numbers they heard and visibly became interested in learning more. Students then went on a site tour to see first-hand the state-of-the-art-facility where they could train. 
High school carpentry teachers at Burlington Edison and La Conner high schools were thrilled to bring their talented students to experience a postsecondary training opportunity that aligns with their talents and strengths as hands-on learners. Teacher from La Conner said  "what a top rate facility!  Our students came home enthusiastic about building walls"!   
On the bus ride home many students said "this is what I want to do after high school!" said Gear Up coordinator Erin Neisinger. This is exactly the spark we hope to see from students after a hands-on experience like the visit to NWCI.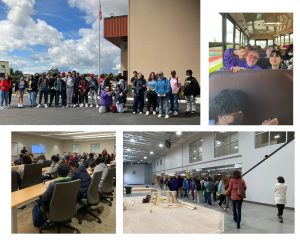 Apprenticeships are a mystery to many students. Events like this are a great first step to increase awareness and open opportunity for careers that earn family wages. Apprenticeship programs are very competitive. Taking Career and Technical Education (CTE) classes, Running Start, and dual credit opportunities in high school as well as gaining work experience through a Career Connect Washington prep site can be incredibly helpful as they prepare for their apprenticeship pathway.
At FNW, our hope is that the next steps students take with related classes and work experiences will fan the spark from Learning with Leaders into a roaring flame. We are so grateful for our school and business partners who carry the baton into those critical next steps.
For 60 students on May 10, they are now ambassadors of knowledge about the apprenticeship pathway, which we hope they share with their classmates. There isn't a one-size-fits-all opportunity for students after high school, and we are grateful to be among the many organizations who are aiming to spotlight the various pathways available to our local students after high school and supporting them along the way.