This fall, many districts in Washington state are returning to school remotely – making it necessary for teachers to sharpen their digital skills. Below, two Washington state teachers share their experiences with digital learning, advice for educators, available resources, and their thoughts on returning to school. Next week, we will share stories from two other teachers. These educators all collaborated on the Center for Strengthening the Teaching Profession's Teacher Tech Project.
"We created learning modules that will help teachers support the social emotional well-being of their students, create a conducive virtual learning environment for their students, and provide a litany of strategies for combating the inequities inherent of the distance learning model," Module Lead and high school teacher Constantino Montes said. "Although these modules are not a complete how-to instruction e-manual for distance learning, they are a launching point for teachers to begin to fit the puzzle pieces together."
Constantino Montes: Microsoft Teams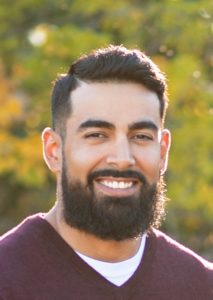 I am a Secondary Mathematics and Recruiting Washington Teachers-Bilingual Educators Initiative Teaching Academy Instructor at Pasco High School in the Pasco School District. Last year, my Algebra team utilized Teams to deliver instruction to high school students.
Teams is primarily utilized as a communication and collaboration platform. This learning management system (LMS) allows teachers and students to share files, hold video chats, create discussion channels/threads and integrate applications for polling, quizlets, surveys, and more.  It is versatile in that it can meet the needs of professional learning communities (PLCs) among educators, as well as working with students in a virtual setting.
The Pasco High School Algebra PLC has been utilizing Teams to collaborate around student learning for the last several years. Initially, we utilized Teams as a way of storing our shared files, but in the last two years it has turned into our virtual collaborative space.  Our Algebra PLC gets one hour a week to meet and although we have become efficient with this time, it is not nearly enough time to accomplish our work around the PLC goals we have set for ourselves. Teams has allowed us to continue our collaborative work outside of our weekly meeting time so that we can continue to provide the best educational experience possible for our students.
This past spring, we were fortunate enough to already be utilizing Teams for our PLC, and it played a critical role in allowing us to continue with a cohesive and consistent student experience in algebra.  Based on our experiences with this LMS, we utilized it as way to deliver instruction to our students on a weekly basis. Teams allowed us to have a "one-stop-shop" for our students where they could access all the algebra instructional materials, turn in their work, and receive feedback.  Additionally, the ability to integrate the scoring tools with PowerSchool, the discussion channels, and the integrated video chat created a much more complete experience for our students.  We can never replace face-to-face learning, but with what we have learned about Teams, we are working hard to offer a comprehensive learning experience for our students.
Advice for teachers: The Teams learning management system has lots of bells and whistles that make it adaptable to any content area.  As with any application, you can learn to utilize these with more use and practice.  The problem with that, however, is that we are limited on time.  Fortunately, there is a lot of professional development available that can decrease the amount of time we need to learn how to make Teams work for us.  I have found the videos and resources released by the Teacher Tech Project to be not only useful but relevant to the unique needs of students.  As we prepare for distance learning in the fall, I am learning as much as I can about the capabilities of Teams so that I can create a virtual classroom for my students that is as complete as possible.
Teaching students virtually in the fall will be one of the most challenging jobs we as educators will ever be asked to do.  For many of us, we will feel like first year teachers trying to manage and juggle all the components that go into teaching students.  Many strategies that we used in the past will no longer work in this new environment and we will be forced to find new ones.  As teachers, we must remain open to the idea of doing things differently.
Tonia Albert, NBCT: Google Classroom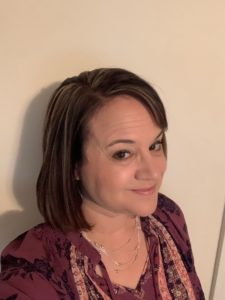 I am a Teacher Librarian at Camas High School. I've taught in grades 2-12 (whew…yes, it's been a few years teaching), worked as teacher on special assignment for EdTech and now as Teacher Librarian and support for staff at CHS. Our district is using Google Classroom this year for our learning management system (LMS) from grades 3-12.
Google Classroom is important for teachers and students in that it creates a one-stop location for classroom communications. It is typically used as our hub for all assignments and communication, with video conferencing built in using Google Meets! Google Classroom also has integration with guardians by combining reports for a student's Google Classroom courses into one email (weekly or daily with preferences set by the guardian).  G-suite tools (Docs, Sheets, Slides, Forms, Draw) work well, and Classroom can make "copies" of assignments for each student, controlling the sharing permissions automatically.
I started with Google Classroom a number of years ago as only a "turn in" box for student writing assignments. I've since moved on to pushing out polls, questions for discussion, interactive journals using Forms and Docs, linking resources, using interactive Slides presentations, and more!  But just a bit at a time. I took lessons I knew worked well with students in the classroom and modified them for the online portal. This allowed me to "tweak" what I knew worked without reinventing the wheel. My students were game to try out new ideas, giving feedback and making the lessons better for the next group.
Advice for teachers: For those just starting out, making a sample classroom, and inviting a colleague or two allows for a "sandbox" to play in and explore. When beginning to use Google Classroom with students, do a few things well and slowly add in any other pieces (such as extra programs that link to Classroom). Starting with just a few tools like Google Slides and Docs integrated into Classroom can make the start of the year simple for both students and teachers. Students need specific instructions and practice with how to use the tools effectively no matter what grade level.  Taking time in the beginning to teach and review with low stakes activities, creating community and teaching the tool will pay back in huge dividends throughout the year. Finally, ask, ask, ask…join our Teacher Tech Facebook group @GoogleClassWA group or another Professional Learning Network where teachers help each other.  I love this profession and have been helped by so many teachers over the years. Being part of this Facebook group allows me to learn and give back at the same time!
Know that although I come across as super enthusiastic about teaching and the possibilities with students, I am just as concerned and worried about what school looks like this fall. What I do know is that I can and will adjust to whatever is thrown our way for the rest of 2020!  I will build relationships, I will continue moving forward, and I have confidence in our profession that you will as well.
The Center for Strengthening the Teaching Profession's Teacher Tech Project, funded by the Bill and Melinda Gates Foundation, provides information, resources and learning opportunities for teachers to develop their knowledge, skills and understanding of learning management systems and instruction for distance learning. Through the Teacher Tech Project, 36 Washington state teachers have worked through the summer to create learning opportunities in preparation for the remote learning in the fall. Resource Guides have been developed with curated information and resources for the five most commonly used Learning Management Systems in WA (Canvas, Google Classroom, Microsoft Teams, Schoology, and Seesaw). "Ask-A-Teacher" Help Desks utilize social media to engage teachers in asking and answering specific questions about the LMS platforms. Lastly, asynchronous modules about instructional design in distance learning have been created and cover topics including community building, student engagement, differentiation, and feedback to students, to name a few. All of these resources are free and available on CSTP's website at http://cstp-wa.org/teacher-tech-project-ttp/.
Thank you to CSTP and the teachers who collaborated with us on this blog post.