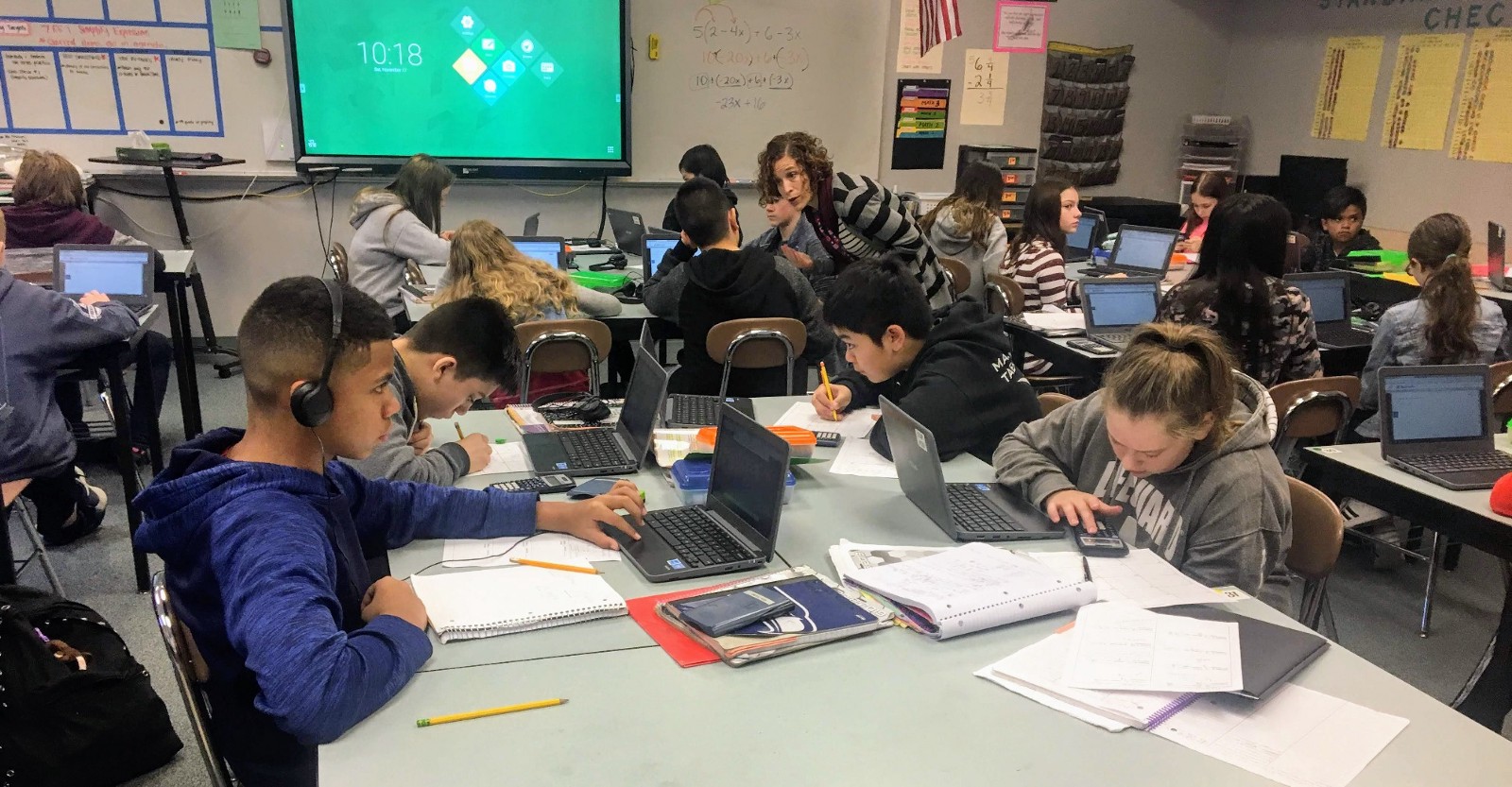 Essential skills for every student. At Hidden River Middle School in the Monroe School District, that shared purpose drives the culture and practices to meet each student where they are (read our previous blog post about Hidden River for more of this story).
One strategy that supports that belief system? The High School and Beyond Plan process, 8th grade teacher Tara Bennett said.
"The purpose of the High School and Beyond Plan process is for every student to start thinking about their future," Bennett said. "You don't need to decide what you're going to be, but you need to think about it."
The High School and Beyond Plan (HSBP) process is graduation requirement that supports students in exploring their interests, planning high school coursework that is aligned to those interests, keeping track of major assessment scores, and logging work and other relevant experience. The Plan is designed to enable students to successfully pursue education or training after they graduate high school.
Students across Washington should start their plans in middle school. Ready WA sat down with Bennett, principal Brett Wille, and a Hidden River student to understand how the process is working at the school and share ideas as other middle schools develop their own processes. Here's what we learned.
"Making it part of the curriculum provides equity for all students."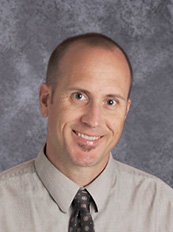 Staff at Hidden River thought that integrating the HSBP process into the school day was critical to making it meaningful and accessible for every student. That means unit three of 8th grade health class is dedicated to launching students' Planning experience.
"Making it part of the curriculum provides equity for all students," Bennett said, as many students rely on educators to get information about the college-going process. Hidden River's philosophy bears out in recent research from the Road Map Project. According to its recent Let Us Succeed report, students of color in South Seattle and South King County typically rely more on school staff for information about college, whereas white students turn more frequently to their families.
At Hidden River, students spend a day or two each on exploring their interests online, researching colleges that have programs aligned to those interests, exploring the high school course catalog, and learning about how to finance education or training after high school.
The school also has developed a detailed guide for students to refer to as they work through the process, and the two health teachers are on hand to offer feedback and advice.
Bennett and Principal Brett Wille said health was a logical place for the HSBP unit to fit, as students already are exploring life skills and decision-making in the class. They are considering moving the unit closer to the spring and high school course registration.
They also noted that, as is required by state law, every student goes through the HSBP process, including students who are in special education.
"Make it meaningful."
Getting clear about the WHY of the HSBP process is critical, Wille said.
"We want to help students think longer term and see the impact of their choices," he said, adding that the HSBP process fits with Hidden River's purpose to "get kids through middle and high school with the option to continue learning."
The Plan process helped one student, M, (we are not using the student's name to protect privacy) find direction in thinking about college and a future career. After exploring her interests, M paired her enjoyment of hands-on learning and problem solving with possible careers in engineering or detective work. Basketball is another passion, so that's her third career option.
M wants to go to college and has already started planning out financial aid options that are available to her because of her family's circumstances. The University of Washington is her top pick because it's close by and offers programs she's interested in.
The HSBP process has been helpful to M in finding direction for her future. She said it feels flexible if she changes her mind, and that it's "cool" to be able to plan out the "rough draft" of her high school schedule.
"It's better to have a plan than to graduate high school and not know what you're doing," M said.
Another benefit to a meaningful HSBP process, according to Bennett, is that it creates a place for students to house their portfolios. That way, when senior year and college application season arrive, students have their schoolwork and other relevant experiences gathered in one place.
"All teachers support students in answering questions."
At Hidden River, teachers contribute to helping students with their Plans.
"All teachers support students in answering questions," Bennett said, whether those questions are about future careers, scholarships, or the high school schedule.
Wille shared an example of connecting with students who were working on their plans and feeling "stuck."
"It opened the door to a conversation about it being okay not to know what you want to do, but that it's important to have a plan," he said.
The responsibility of preparing students for the transition to high school is spread across the school, including through a new transition meeting process slated to happen this spring. Each 8th grader will meet with a parent or guardian, and a staff member each from Hidden River and the high school.
The meeting will include the student's HSBP and a discussion about how middle school has gone, the student's high school schedule, and learning styles. The other middle school in the Monroe School District piloted the approach last year with great success, Wille said.
Looking ahead
Wille readily comments that Hidden River still has work to do to implement the High School and Beyond Plan.
The school has strong family engagement efforts in place, Wille said, adding, "It's always an area to improve upon, especially with our Latinx families. We are always looking for ways to improve our partnerships with them," including welcoming them to the school and into conversations about their students' goals and dreams.