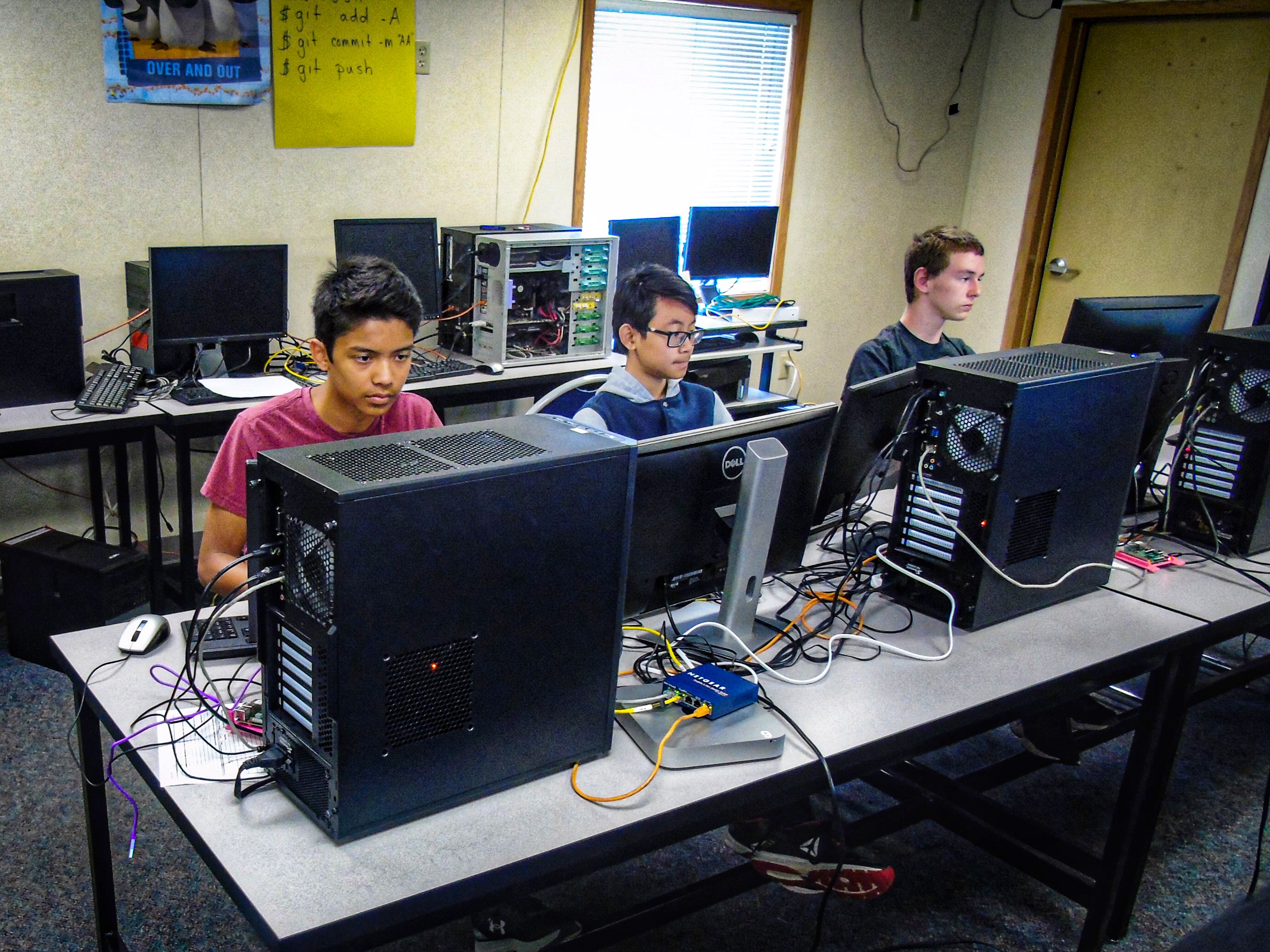 The most valuable lessons that some students learn in Craig Coleman's summer cyber security class have little to do with computer science.
"Ethics and teamwork," said Jonathan, 17, and Erick, 16. "What you do is going to affect someone else. Do what's right," Jonathan said, adding, "No matter how good you may be individually, if you can't work with a team, you won't be able to accomplish as much."
The two students are among a class of about 20 high school students taking the summer course, on their pathways to future careers in computer science. The class is offered at the Tri-Tech Skills Center in Kennewick and is one of more than a dozen that are available this summer—ranging from automotive technology to radio broadcasting.
While working with others and deepening a sense of integrity are two key learnings, the students also take a hands-on deep dive into coding languages, operating systems, and networking tools. Coleman, a veteran teacher of 37 years, said the best part of the summer program is watching his students grow.
"My favorite part is unleashing talent when I challenge the students," Coleman said. "I am very demanding and keep a fast pace. I am constantly challenging students to think."
Both Jonathan and Erick appreciate Coleman's approach—both have had him as a teacher before and chose to spend several weeks of the summer learning in Coleman's classroom.
"I wanted something to do over the summer. I was interested in math, and this class showed me how to apply it," Erick said. This is his second year taking the summer course.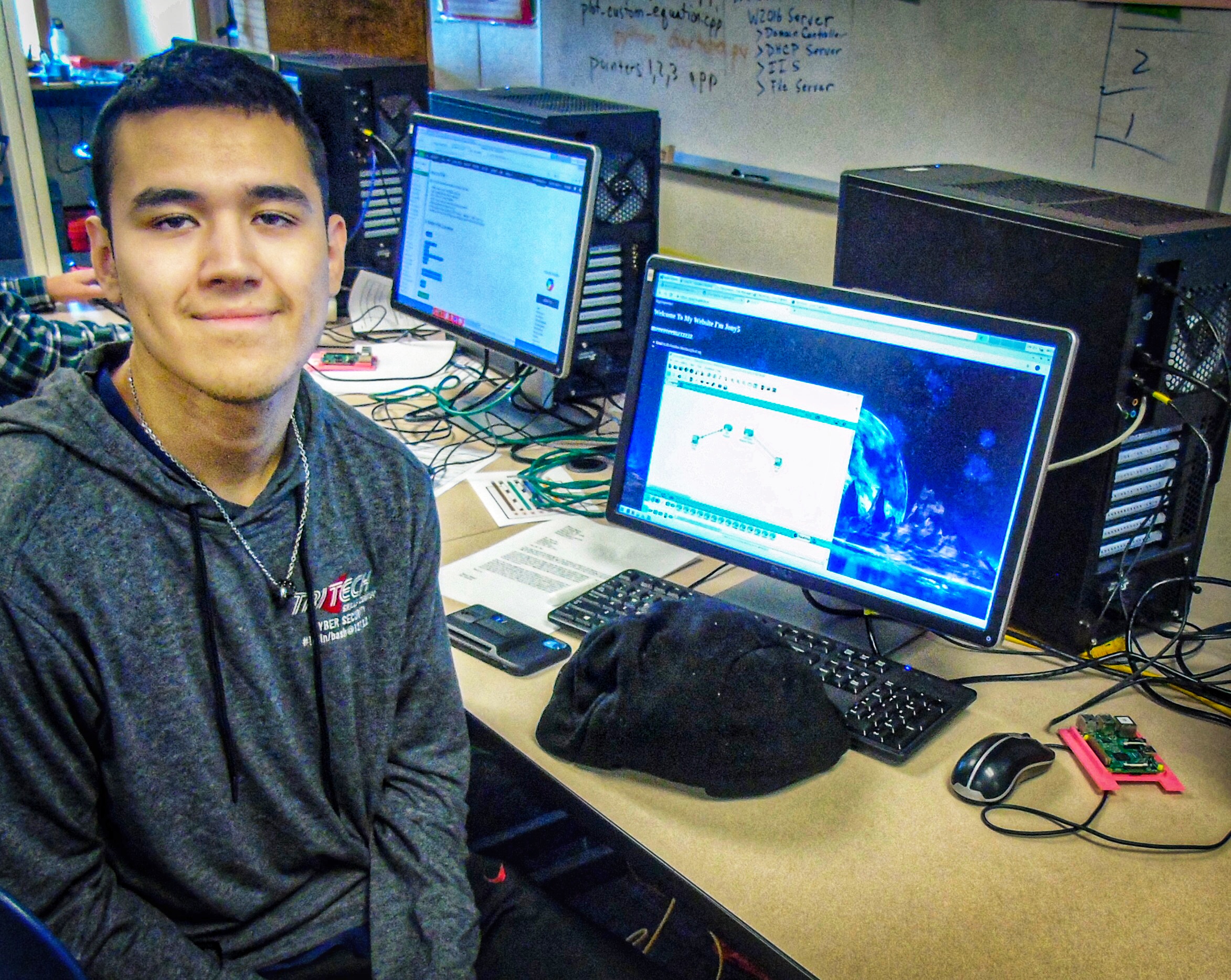 Jonathan has always enjoyed computers and technology, and he said the summer classes give him one more opportunity to grow his skills. "I look forward to learning," he said.
On a recent Thursday morning, the students were engaging in a digital version of Capture the Flag, a server-based application that was promoted by Pacific Northwest National Laboratory Cyber Security Engineer Dan Sanner. Working on a shared platform in groups of three, students posted a "flag" on the site, consisting of a coding challenge they had built for other groups to solve. It was an example of a hands-on project that teaches students both technical expertise and teamwork. Both skills will benefit Jonathan, a rising senior, and Erick, a rising junior, as they plan their path after high school.
Jonathan intends to enroll directly after high school in the Bachelor of Applied Science in Cyber Security program at Columbia Basin College. The program is certified by the National Security Agency because of its "proof of commitment to excellence." Erick is also considering the program, or perhaps a bachelor's degree in computer science.
"Cyber security is tough, and there are points when you will hit a wall. There's not always going to be one solution, there will always be different solutions depending on the problem," Jonathan said. Getting other people involved and trying new code are two ways these students break through tough challenges.
"If you get stuck, have other people around you to help. Collaborating is a really important skill," Erick said.
Both students encouraged their peers to try new things and be persistent.
"My cousin told me to get involved in things I enjoy doing. If there's a club open, go for it. Do what you love in high school and don't be afraid to show it to the classmates around you. Yes it's a struggle, but showing who you are is the best way you can lift your life," Jonathan said.
Erick agreed that trying new things can lead to lightbulb life moments: "You might find something you're interested in that you didn't know you were interested in."
---
Thank you to Craig Coleman and his students for talking with us at Ready Washington!