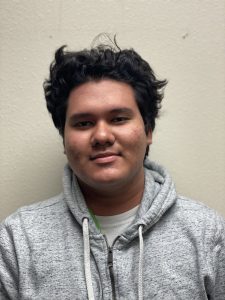 As Waterville High School senior Adrian looks to the future, he has big plans beyond graduation. He has his eyes set on college, and a degree in international business or international relations.
Like many students across Washington state, Adrian has faced numerous hurdles. English is Adrian's second language and getting information and support via virtual learning has been challenging. Adrian describes the stress of feeling like he is always "catching up" and the difficulty of engaging in online classes. Another barrier was internet access.
Through it all, Adrian's connection to Communities In Schools (CIS) of North Central Washington has been invaluable. A community-based nonprofit focused on empowering students to stay in school and achieve in life, CIS works directly inside the Orondo and Waterville School Districts and is instrumental in helping students like Adrian keep moving toward their goals despite the pandemic.
"One of the big things has been that connection," Adrian said. "It's been critical during this time. CIS makes financial aid applications and college applications more accessible and has supported my basic needs."
CIS staff connect students – many of whom plan to be the first in their families to attend college – to caring adults and community resources. During the pandemic, CIS has continued to foster strong partnerships with local districts to support college preparedness and provide social and emotional support.
Engaging families during COVID-19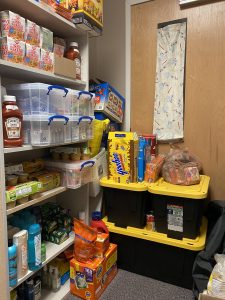 At Orondo School District, CIS staff have been doing socially distanced "yard visits" with families. Students work with staff on school assignments and preparing for the transition to high school. Students also participate in social and emotional learning activities, which provide social connections and supports that many students are missing during COVID-19.
Through these yard visits, staff build deep relationships with families and assist in supporting their needs in areas like mental health and housing.
"Spending time in our families' yards on a weekly or twice-weekly basis and developing these bonds allowed families to open up to us about their deepest needs that they may have never shared before," said Jessica Lara, executive director of CIS North Central WA. "We now know that going deeper with families is critical to support students with their basic essential needs so they can be world-ready and life-ready."
"Generally, if students have stuff going on at home, in life, that translates into the classroom," said Edgar Salamanca, site manager at CIS North Central WA.  The at-home visits give CIS staff a direct view into what those stresses might be, and a leg up in helping address them.
One such stressor is food insecurity. To help combat it, CIS North Central WA has leveraged strong partnerships with community food pantries to help effectively deliver food to families in need. Students can also visit Salamanca's office and get a backpack with meals for the weekend.
Supporting students beyond high school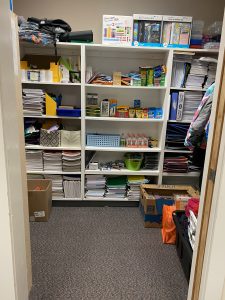 In addition to assisting students and families with basic needs and schoolwork during COVID-19, CIS supports students in college and career readiness.
When Salamanca conducts student-led conferences with families, students use the High School and Beyond Plan as a structure for the discussion.
"The High School and Beyond Plan has helped me find clarity in thinking through career goals," Adrian said. "It makes me think about my past and future and I've been able to continuously set new goals and analyze them."
When Adrian graduates this spring, he will be able to maintain communication with CIS staff and fellow CIS students in the class of 2021 through an innovative network that CIS North Central WA piloted with last year's graduates. Research shows that students from rural or remote areas have a difficult time persisting in postsecondary education, Lara said, which is why CIS knows it's critical to support students beyond high school.
"We had to think bigger than we ever had around supporting graduating seniors to persist in their postsecondary endeavors and supporting current students in their academic endeavors," Lara said. "We created a network among students to support one another as peers."
Through digital platforms, the students have a network where they can share advice, ask questions, and discuss the challenges they may face. CIS staff also keep close personal contact with the graduates.
Many CIS students from last year's class of 2020 now attend two-year colleges such as Wenatchee Valley College. Some went to four-year universities or a technical institute, and others entered the workforce. CIS continues to seek out ways to help these students access needed supports, such as help with school supplies, help navigating postsecondary enrollment and registrations, internet connectivity, housing support, tutoring, or other needs.
"We'll always track students after the first year after high school to make sure they have everything they need," Lara said.
Putting students first
In the coming months, CIS North Central WA will continue visiting families' yards, assisting with basic needs, and helping students like Adrian prepare for their futures.
CIS North Central WA recently received a rural grant through their national organization to work on whole family support, social and emotional learning, and diversity, equity, and inclusion work. CIS of North Central WA is also working with their school district partners to develop protocols and procedures that ensure CIS staff are diverse and represent the students they serve.
"Our main interest is supporting the student," Salamanca said.
CIS of North Central WA is part of a statewide network of 11 Communities In Schools affiliates and a state office, serving students in 28 school districts across Washington. To learn more about the CIS network, visit: https://ciswa.org/